Three on One is available as a top quality giclée print and to be printed onto many sorts of items including shirts and mugs. Scroll down.
Note: This painting has been digitally scanned and so we will also provide to the buyer a very high resolution scan, an enormous digital file, free. Your local print shop can then produce Giclée prints. Do with them as you will.
Contact us to purchase Three on One original painting or submit a Comment below.
Delivery is by USPS Express Mail or DHL Satisfaction Guaranteed
Framed Print & Framed Original
Here is a photo of a framed print, sent to us by a happy buyer. The original painting is framed in solid black – available in or out of the frame.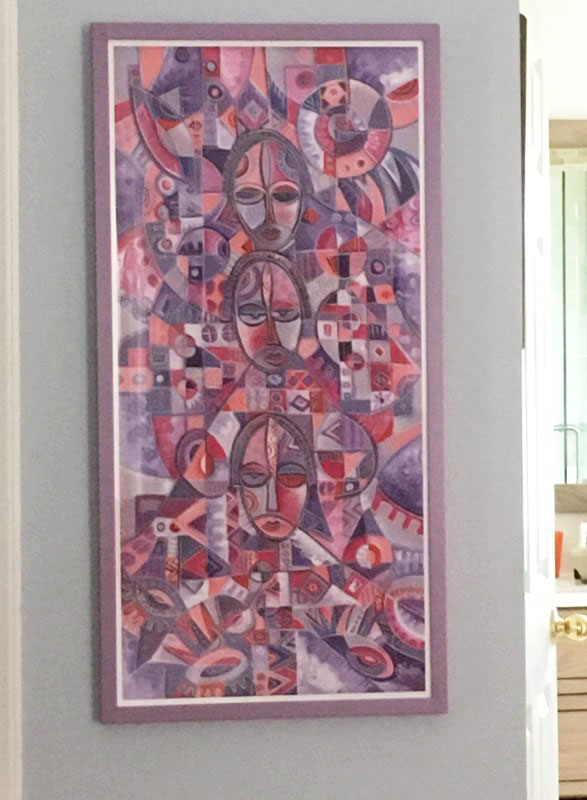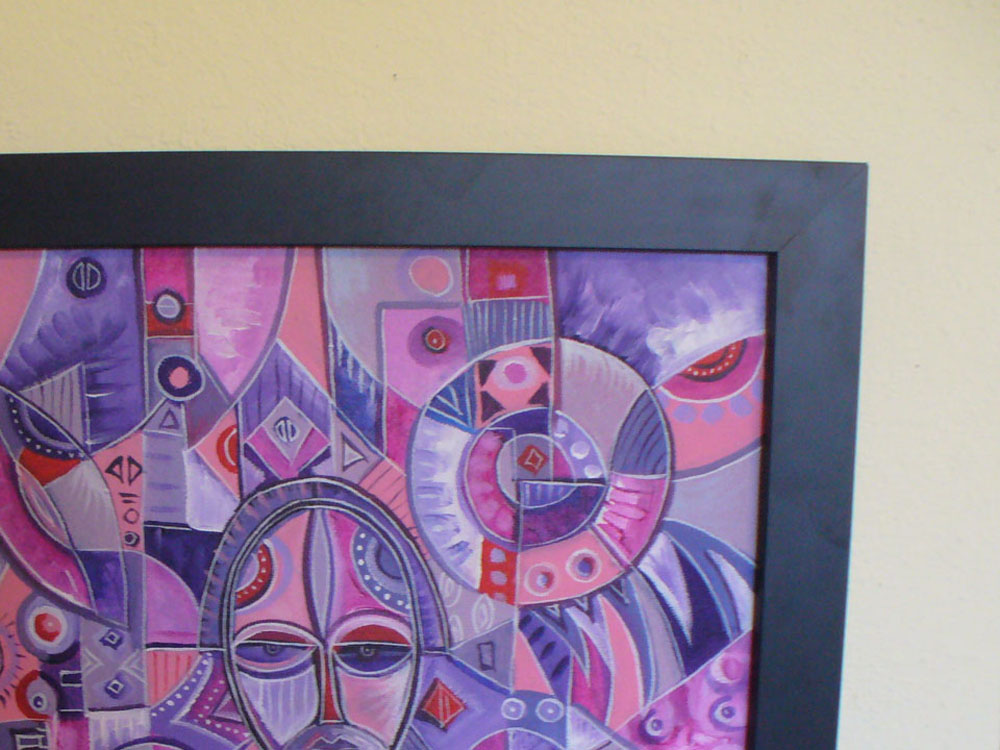 Inquiries Welcome
• This form automagically identifies Three on One as the painting that is of interest to you.
Tags:
Figurative Abstract
,
Women