This painting is available as an NFT at Mintable. The new owner will own full rights to this high resolution digital file and it will be withdrawn from this website. View NFT and bid for it at auction.
• NOTE: The Flutist original painting has been sold. This painting is available to be reproduced – an approximation of the original; satisfaction guaranteed. Scroll to the bottom and use the Contact Form to inquire.
The Flutist is available as a top quality giclée print and to be printed onto many sorts of items including shirts and mugs. Scroll down.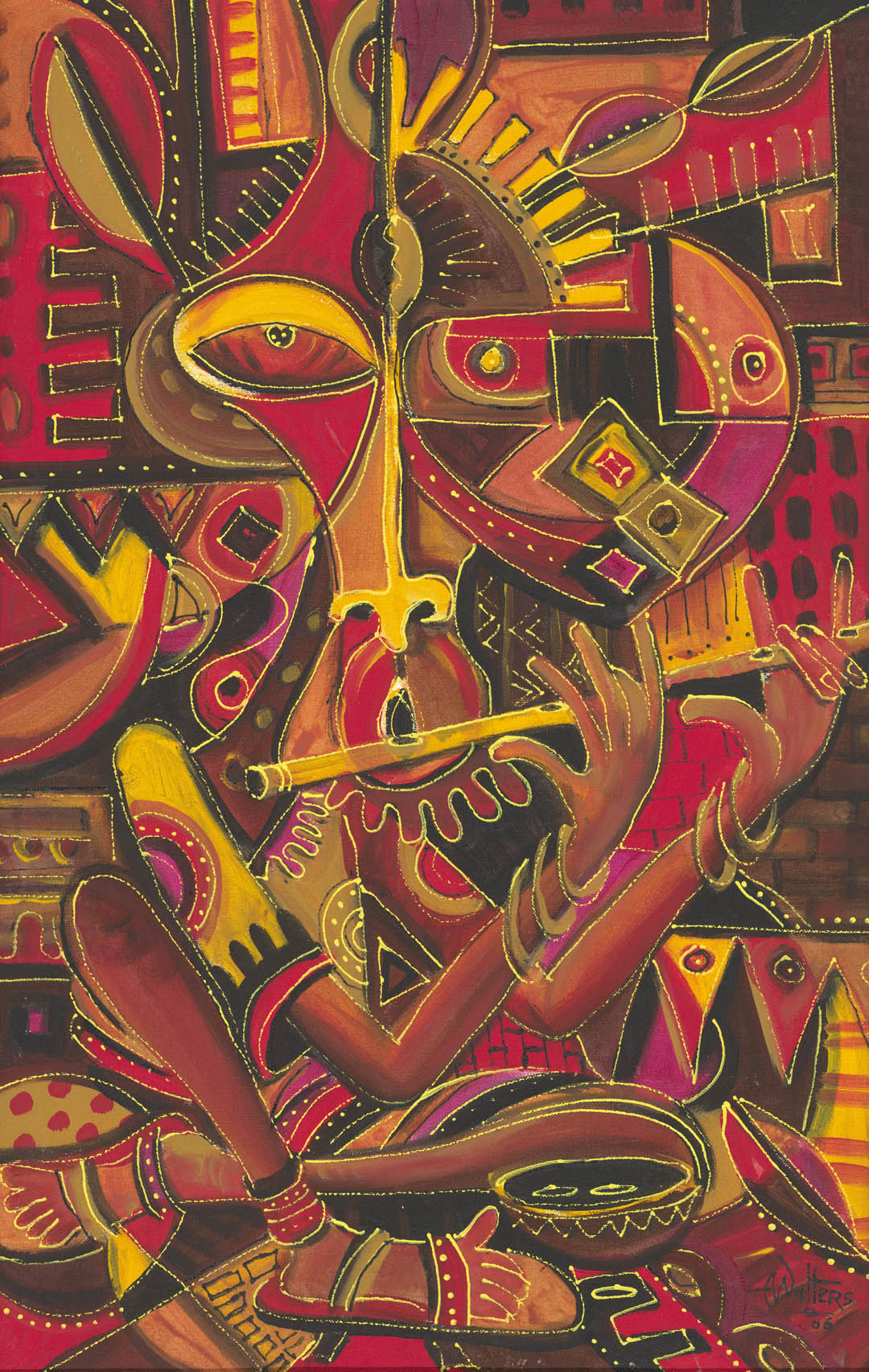 Reproduction of The Flutist painting available. Contact us or submit a Comment below.
Delivery is by DHL Satisfaction Guaranteed Return by mail to USA address available.
Expect delivery in 2-4 weeks. Due to Civil War there may be some delay.
Your payment in full will be wired to the artist Angu Walters only upon delivery + your satisfaction.
Inquiries Welcome
• This form automagically identifies The Flutist as the painting that is of interest to you.
Tags:
Flute Music
,
Music
,
Musicians
,
Surreal Art