This painting happens to be already framed. If you may want it delivered in the frame, let us know.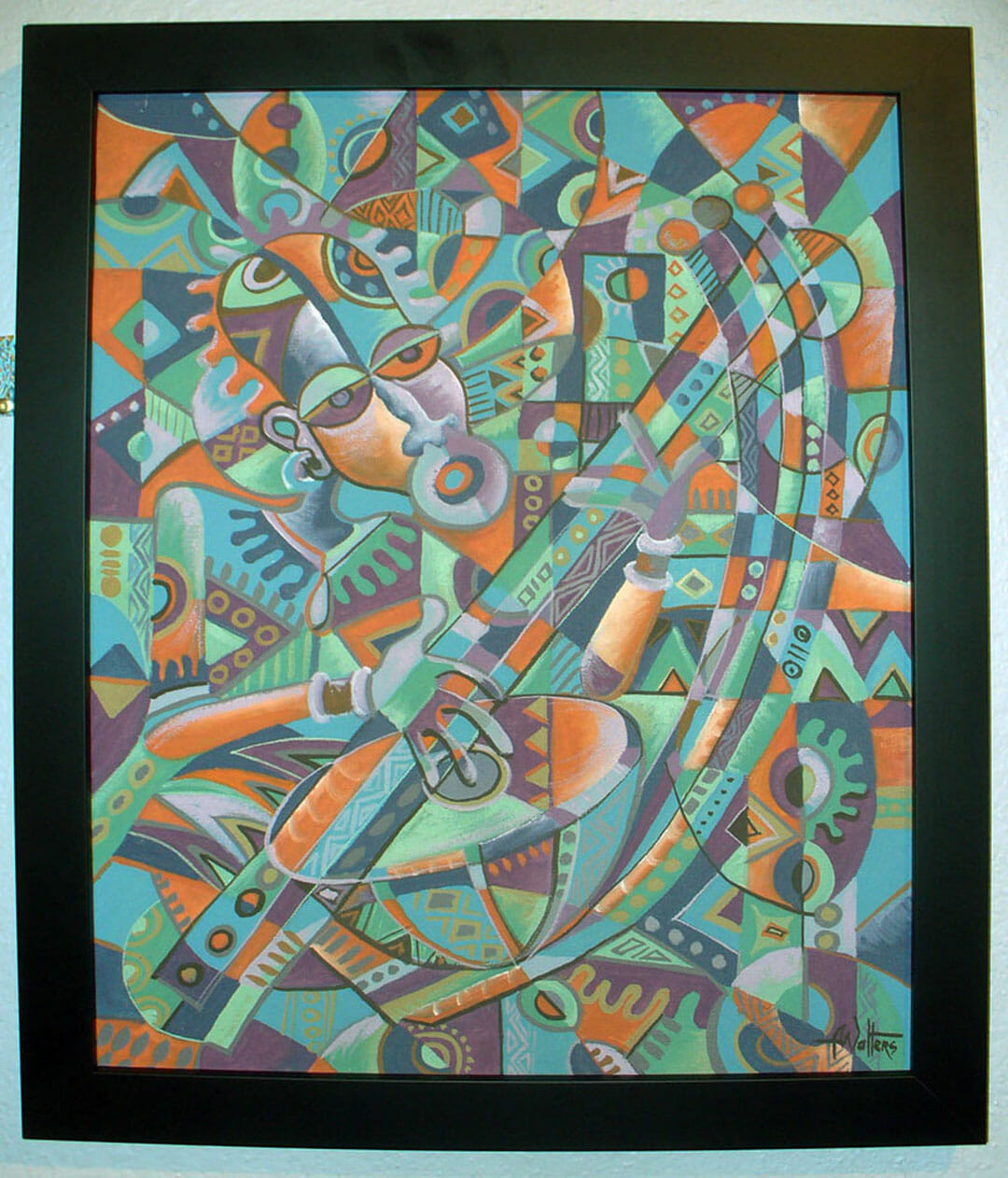 Contact us to purchase The Kora Player V original painting or submit a Comment below.
Delivery is by USPS Express Mail or DHL Satisfaction Guaranteed
Inquiries Welcome
• This form automagically identifies The Kora Player V as the painting that is of interest to you.
Tags:
Figurative Abstract
,
Music
,
Musicians